I've been well enough to actually go sailing for a few days. It's not much, but you can expect a real blog post or two soon.
In the meantime, a Coromandel has popped up on eBay. Fancy joining the family?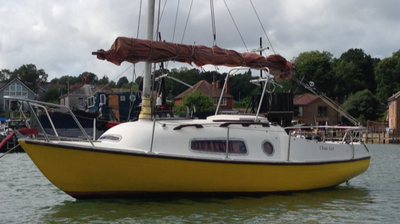 Furthermore, if you'd like me to take a look at her with you, I could combine the trip with a visit to the historic dockyard at Chatham. I'm especially interested in the ropery.
A comment here is enough for me to get in touch with you by email.